About the course:
ADHD is a neuro-developmental disorder that is observable in a child's behaviour before they turn 7 years old. Common symptoms include hyperactivity, inattentiveness, and impulsiveness, amongst others. ADHD is a largely misunderstood and poorly represented condition, leading to an increase in parental stress and frustration.  
Facing a child that is difficult to manage, and constantly receiving complaints from teachers, is a challenging reality for parents of children with ADHD. They often feel overwhelmed and are left to search for expensive therapies and interventions that often bare little and sometimes no visible change. 
A little known secret is that transformation starts at home. While professional help is an invaluable resource, parents who proactively work on understanding how to manage ADHD will see far greater results. Education and intervention start with the parents.  
This course aims to provide essential handles for parents looking to develop healthy and interactive approaches to help improve the learning and coping abilities of their children with ADHD. 
Who should attend?
Parents with ADHD children aged 6 – 12 years old
Key learning outcomes:
Gain a better understanding of ADHD children: their characteristics and potential 
Learn creative methods to improve learning and coping abilities of children with ADHD 
Access step-by-step interactive activities to engage your child to aid and enhance their communication and learning behaviour 
Create an ADHD-friendly home environment 
Course Content
6 hours of on-demand training and instruction videos 

Flexible and mobile learning mode 

100% online course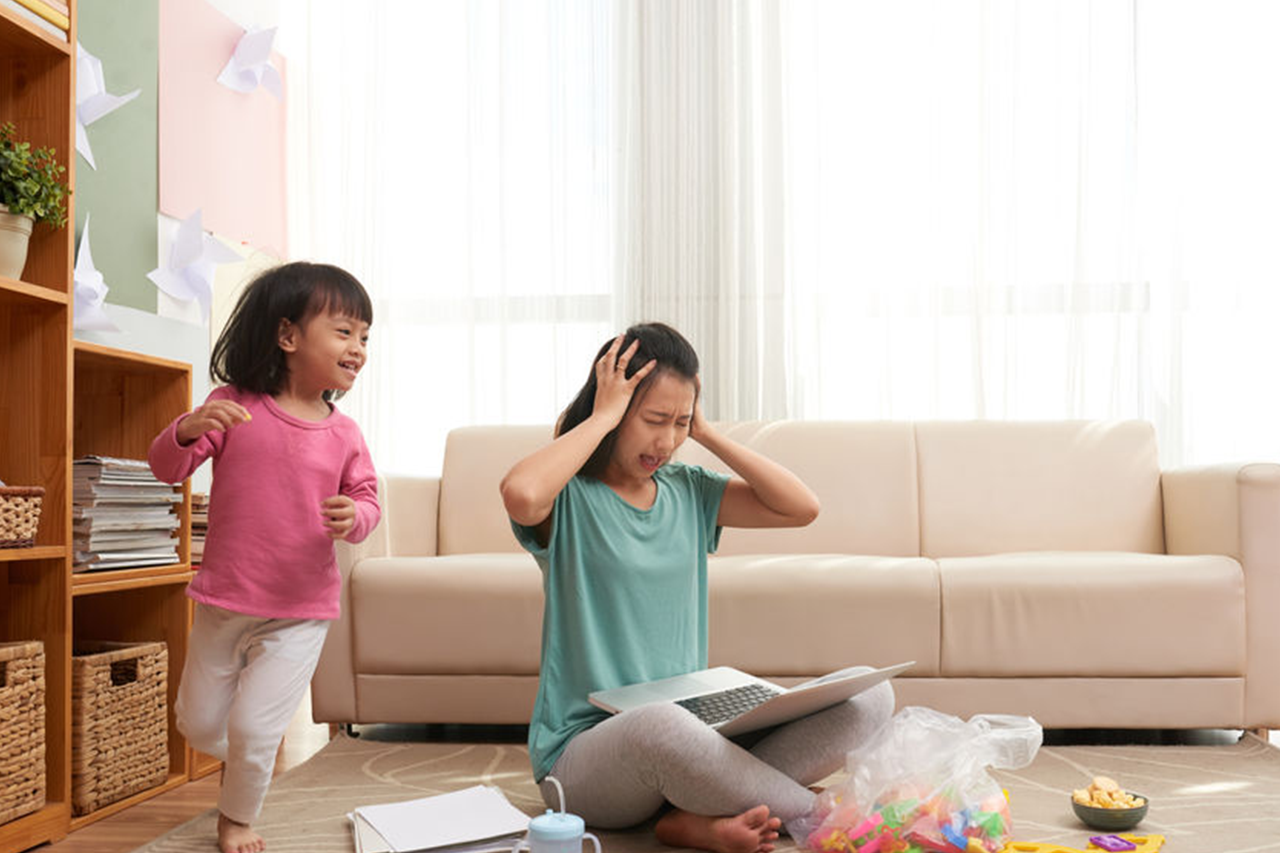 Addressing Your Child's ADHD
by Tina Tan
How does this
online course work?


Real-life best practices
We show real case studies, techniques and methods used by experienced specialists
Optimisation of learning
This course is based on the Know-See-Do principle. The completion of each individual module enables the quick implementation of specific activities in practice.
Practical Application
Apply what you learn to real-life situations straight away with guidance from our detailed teaching materials and video recordings.
Learn on-the-go
Materials are available 24/7 on our dedicated platform. Access your course any time, anywhere.
Certificate of completion
The certificate issued confirms the knowledge acquired by the participant and is available in a digital format for print or download.
Top expert
• World-class knowledge
• Quality study materials
• Practical exercises
Frequently Asked Questions
Does participation in the course give you any vocational rights?
No, we do not grant vocational rights. The course is of a training nature. It aims to broaden and deepen the knowledge of participants from given thematic areas, using the knowledge of the best experts.
Are there any dates for in-person meetings?
No, there are no in-person meetings at an indicated place for this course. The whole course is based on online learning through an interactive educational platform. By joining the course, you gain access to all materials, video lectures, and online presentations.
Will I receive a certificate after completing the course?
Yes, at the end of the course, each participant will receive a certificate confirming the participation and completion of the course.
Course Curriculum
Module 1
Understanding ADHD child behavior
This module will provide a foundational and thorough understanding of characteristics and traits that children with ADHD face in varying degrees.  
What is ADHD? An overview of the characteristics and traits that persist across their lifespan 
Gaining a better overview of ADHD helps you to have better clarity about the problem areas and introduces hopeful solution
Module 2
Addressing Hyperactivity
How do you deal with the non-stop activity level and demands that your ever-active child requires of you?    
Learning more about proven effective solutions that can divert hyperactive energy to help your child focus better 
Discovering what works for your child 
Module 3
Addressing Inattentiveness & Distractibility
Every ADHD child can learn. Finding the keys to unlock their learning potential is vital.  
Discovering how your ADHD child learns 
Understanding the importance of how their environment and motivation can be beneficial towards your child's learning 


Module 4
Addressing Impulsivity
Developing mental brakes doesn't come naturally for ADHD children. It takes intentionality and strategy to help them build the internal self-control mechanisms that will keep them out of trouble and danger. 
Exercises to help your child develop patience and self-control 
Identifying their weaknesses and strategizing to overcome the tricky areas 
Module 5
Addressing Social Communication Deficits
Learning that communication is more complex than they naturally assume can come as a shock for many ADHD children. Parents are not always there to interpret and decode social situations for them. 
Maximising the benefits of your home and family as the best social learning environment 
Help your ADHD child gain confidence in independent communication 
'Module 6
Strategies for Adapting to their Changing Developmental Needs
As your child develops over their lifespan, they will have changing needs and perspectives. The ADHD characteristics we have addressed might also exhibit themselves differently.   
Get an ever-relevant strategic mindset to journey with your child across their different life stages 
Modelling a willingness to keep adapting and learning will help our children follow in reciprocity