In Brief:
Recent years have seen employers taking an increasingly proactive and preventative approach in managing employee health and wellness. While physical health and wellbeing is a topic that is frequently discussed in the corporate space, mental health and wellbeing on the other hand is often woefully neglected or sidelined due to its status as a taboo subject in the society, a lack of awareness on how mental health and wellbeing strategies would work in the workplace, and the prevalent perception amongst business stakeholders that mental wellbeing is of secondary importance to its physical counterpart.
However, research has shown that poor mental health amongst staff has severely detrimental effects on business productivity and company morale, and could cause employers significant costs through increased absenteeism, presenteeism and high turnover rates.
Designed by Human Resources Online, a pan-Asia media & events brand that is passionate about the progression of HR, this online course aims to equip you with the necessary knowledge and skills to:
Get employee mental health and wellness on your organisation's business agenda;
Achieve buy-in for investment into employee mental healthcare and wellness;
Spot concerns and take action to support employees; and
Implement sustainable mental wellness initiatives in the company.
Attend this course
if you want to:
Break down the stigma around mental health in the workplace and make employee mental wellbeing a core business priority in your company
Develop skills and strategies to support a distressed employee
Recognise signs and symptoms of mental health issues in the workplace
Address performance concerns when mental health is a factor
Put in place a proactive strategy to tackle the root causes of work-related mental health issues, support employees who are experiencing a mental health problem, and keep employees engaged
Course Content
Over 5 hours of video recordings

Prepared simulation and exercises

Case studies and best practices that prepare you for situations you may face

Materials for reference and self study

Certificate upon completion of a post-course evaluation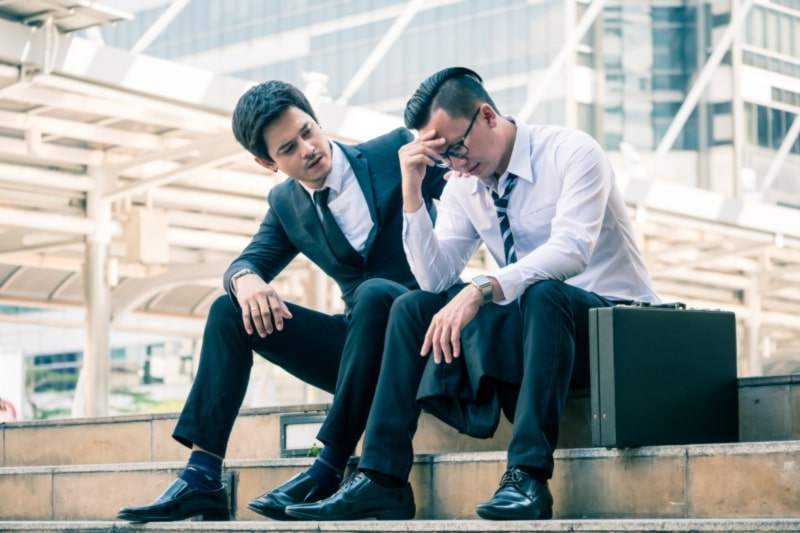 How does this
online course work?


Real-life best practices
We show real case studies, techniques and methods used by experienced specialists
Optimisation of learning
This course is based on the Know-See-Do principle. The completion of each individual module enables the quick implementation of specific activities in practice.
Practical Application
Apply what you learn to real-life situations straight away with guidance from our detailed teaching materials and video recordings.
Learn on-the-go
Materials are available 24/7 on our dedicated platform. Access your course any time, anywhere.
Certificate of completion
The certificate issued confirms the knowledge acquired by the participant and is available in a digital format for print or download.
Top expert
• World-class knowledge
• Quality study materials
• Practical exercises
Frequently Asked Questions
Does participation in the course give you any vocational rights?
No, we do not grant vocational rights. The course is of a training nature. It aims to broaden and deepen the knowledge of participants from given thematic areas, using the knowledge of the best experts.
Are there any dates for in-person meetings?
No, there are no in-person meetings at an indicated place for this course. The whole course is based on online learning through an interactive educational platform. By joining the course, you gain access to all materials, video lectures, and online presentations.
Will I receive a certificate after completing the course?
Yes, at the end of the course, each participant will receive a certificate confirming the participation and completion of the course.