Uniqskills offers top quality additional training courses for professionals.
We will take care of your development – wherever you are, at any time.
Explore our other courses here
EXAMPLE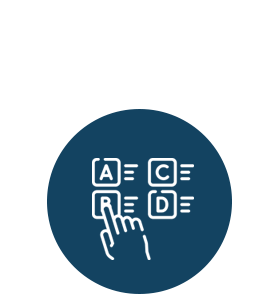 Choose a course of your interest
In each category, you will find a selection of courses for your consideration. Choose a course that best meets your needs.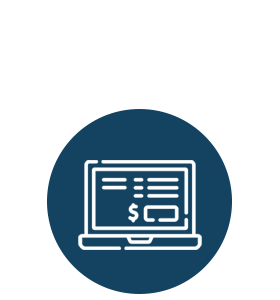 Register and pay for acc



ess
The registration process is fast and intuitive. Pay online to gain immediate access to the course. For courses that are available for pre-order, we will notify you once the course is ready for access.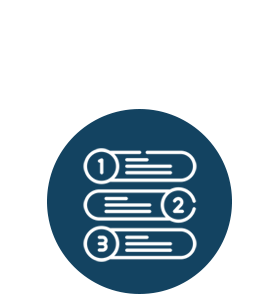 Start your learning
The pace of learning is in your hands! Access the course anytime and anywhere at your convenience. For best results, follow the education path we have prepared for you.
What makes our courses unique?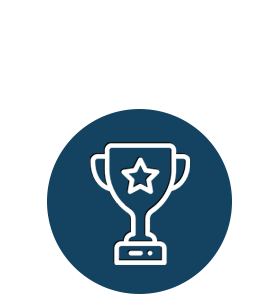 Collaboration with
market leaders
Materials used in our courses are created in collaboration with industry leaders and leading organisations that shape the market.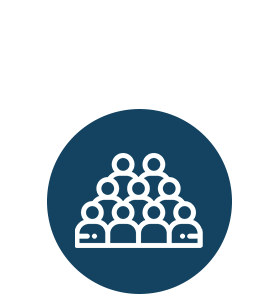 All our trainers and speakers are mainly practitioners or people with extensive professional experience that set the gold standards of our courses.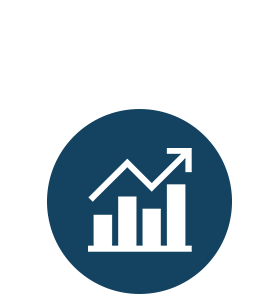 Learning methodology
In collaboration with experts, we have developed a special method of online teaching that is highly effective.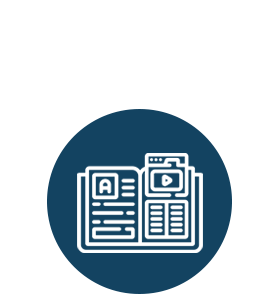 Theoretical elaborations
As part of our courses, we provide articles, examples and case studies that will help you master the theoretical aspects of new areas.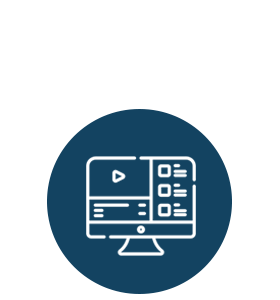 Practical video materials
Over ten hours of video recordings presenting practical aspects of the taught areas.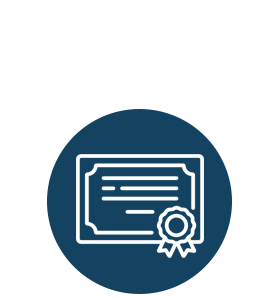 Certification of completion
Gain a certification of completion upon finishing the online course to document your new skills in a reliable way.
About us
Uniqskills is an online learning platform developed by Forum Media Group, the parent company of Lighthouse Independent Media that established the media brands Marketing Interactive and Human Resources Online.
Uniqskills offers a diverse range of on-demand online courses to allow busy professionals and individuals to fit their learning and development around their existing responsibilities and commitments.
Gain access to course content at any time of the day and complete the course whenever you like!
FAQs
Who are the online courses on Uniqskills for?
The online courses on Uniqskills are designed for business professionals across functions such as human resources and marketing, as well as individuals who would like to pick up a new skill at their own time and convenience.
What is the Uniqskills learning methodology based on?
Our Uniqskills courses are designed based on the Know-See-Do principle. The completion of each individual module enables the quick implementation of specific activities in practice.
What is the difference between ready-access courses and pre-order courses?
Ready-access courses can be joined at any time and you will gain immediate access to video lectures and course materials upon completion of payment. Pre-order courses are still in the process of production and access to the video lectures and course materials will be given on the designated access date for each course. Purchasing a pre-order course allows you to secure access to the course at an early bird rate
I have just completed my order and payment. What should I do now?
Thank you very much for your order. Our team will reach out to you by the next working day to provide you with further details. If the course you signed up for is a ready-access course, we will provide you with instructions to set up your Uniqskills account and gain access to your course immediately. If the course you signed up for is currently still available on a pre-order basis only, we will keep you updated and notify you once the course is ready for access on the designated access date. If you did not receive any communications from our team after purchasing a course, please contact us at [email protected]
I am keen to pre-order a course but I am unavailable to start the course on the access date.
No worries! The designated access date is simply the date when we expect the course materials and video lectures to be ready for you on the learning platform. You can set up your account and access the course whenever it is convenient for you to do so.
Is there a fixed start and/or completion date for the course?
No, there is no fixed start and completion date for the course. You can access and complete your purchased course at your own time and target.
How long do I have access to the course for?
You will have access to the course for two years.
Are the video lectures live or pre-recorded?
All video lectures are pre-recorded.
Are the courses region/country-specific?
Some content areas which include statutory and legal updates may be region and/or country-specific. All others are relevant globally.
Can I download the video lectures or course materials?
Written course materials are downloadable, but video lectures can only be streamed on the Uniqskills platform.
Does participation in the course give you any vocational rights?
No, we do not grant vocational rights. The course is of a training nature. It aims to broaden and deepen the knowledge of participants from given thematic areas, using the knowledge of the best experts.
Are there any dates for in-person meetings
No, there are no in-person meetings at an indicated place for this course. The whole course is based on online learning through an interactive educational platform. By joining the course, you gain access to all materials, video lectures, and online presentations.
Will I receive a certificate after completing the course?
Yes, at the end of the course, each participant will receive a certificate confirming the participation and completion of the course.
Why is the course I pre-ordered cancelled?
At times, we may have to cancel the course due to insufficient orders. We will try our utmost best to refrain from cancellations. In the event that the course you pre-ordered is cancelled, a credit ticket will be provided.
I would like to collaborate with Uniqskills for a course.
Thank you for your interest. Please contact us at [email protected]
I need help.
Please contact us at [email protected]